About
Designated as a legacy project of the Indianapolis Bicentennial Commission, the Digital Encyclopedia of Indianapolis (DEOI) is an innovative web-based knowledge platform for Indianapolis. Developed by the Polis Center at IUPUI in collaboration with the city's major cultural and heritage institutions, it will be owned and sustained by The Indianapolis Public Library (IndyPL) as a civic resource.
History
In 1994, Indiana University Press published The Encyclopedia of History, created by the Polis Center at IUPUI to provide a reliable source of information for a city that had a rich but little-known history. The web was in its infancy in the early 1990s but was sufficiently mature by the time of the city's bicentennial in 2020-21 to imagine an online version that would update the previous work and add to it. It soon became apparent that more was possible than a simple updating of a print resource. What emerged was the need for a dynamic, reliable, technically advanced, and sustainable information resource about the city and region that could support a new interest in placemaking, including efforts to enhance efforts at economic and social development.
Discussions toward these goals began in earnest in 2017 among a coalition of Indianapolis heritage and culture organizations (identified elsewhere), with formal planning facilitated by a grant from the Allen Whitehill Clowes Charitable Foundation in May 2018. This eight-month process involved scores of individuals, enlisted with the help of the collaborating partners, to shape policies and decisions related to content creation, editorial standards, technical specifications, and the like. The plan resulted in formal recognition of the digital encyclopedia by the Indianapolis Bicentennial Commission as an official legacy project and a capital grant from AWCCF in January 2019 to begin work. Later that year, Lilly Endowment, Inc. made a major grant to advance the effort as a contribution to the city's bicentennial. Other foundations followed with grants, including Nicholas H. Noyes Memorial Foundation and Central Indiana Community Foundation. By the time of its transfer to Indianapolis Public Library at the end of 2021, the goal is to complete the first-stage campaign to fund the development and operations of the encyclopedia through 2023.
Partners
Polis Center at IUPUI (Managing Partner), Indianapolis Public Library, Indiana Historical Society, Indiana State Library and Historical Bureau, Center for Civic Leadership and Indianapolis Mayoral Archives (University of Indianapolis), Indiana Landmarks, IUPUI University Library, Indiana State Archives, Butler University Archives, , and Indiana Humanities.
Governance
The Indianapolis Public Library is responsible for the digital Encyclopedia of Indianapolis, structured as a civic project that involves the collaborating partners and other advisory groups, including:
1. A Civic Advisory Committee provides oversight and advice, with the aim of ensuring the integrity, reliability, objectivity, and representativeness of the website and its contents, as well as to preserve its character as a trustworthy and nonpartisan source of information.
2.The Steering Committee is responsible for ensuring that the digital encyclopedia meets its responsibility to tap existing digital archives, to federate the data effectively, and to enhance existing digital collections.
3. Editorial Groups:
a. Editorial Board, named by the Indianapolis Public Library, will establish editorial policy and work with the editors to ensure fair, comprehensive, and inclusive development of content.
b. Content Advisory Committees are knowledgeable individuals from the various subject areas reflected in the digital encyclopedia who help identify new content to be recommended for inclusion.
c. Consulting Editors help the editorial staff identify individuals who can write entries, as well as advise on how to present information to diverse audiences.
4. A Technical Committee provides guidance and feedback to the technical team and ensures that the platform interacts effectively with other systems.
Funders
The Digital Encyclopedia of Indianapolis has been made possible by generous donations from a variety of funders through the Indianapolis Public Library Foundation. The Indianapolis Public Library Foundation has established funding levels for DEOI development and wishes to thank those donors that have provided and continue to provide support for the Digital Encyclopedia of Indianapolis.
Visionary Level
These are donors who have contributed over $100,000 to the project.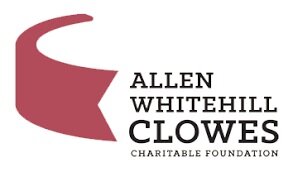 Catalyst Level
Donors who contribute between $50,000 and $100,000 to the project.
Architect Level
Donors who contribute between $25,000 and $50,000 to the project.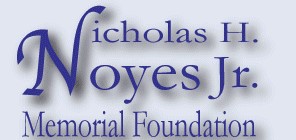 Storyteller Level
Donors who contribute between $10,000 and $25,000 to the project.
Collaborator Level
Donors who contribute between $5,000 and $10,000 to the project.
Contributor Level
Donors who contribute between $1,000 and $5,000 to the project.
The Burlingame Charitable Fund, a fund of The Indianapolis Foundation
Editorial Board
James Madison, Chair
Professor Emeritus of History, Indiana University
A'Lelia Bundles
Writer and historian
Charlene Fletcher
Curatorial Director, Conner Prairie
David Hampton
President, Local Initiatives Support Corporation
Sean Huddleston
President, Martin University
Anita Morgan
Senior Lecturer, Department of History, IUPUI
Richard Pierce
Associate Professor of History, University of Notre Dame
Sandy Eisenberg Sasso
Rabbi Emeritus, Congregation Beth-El Zedek
Gail Thomas Strong
Vice President for Community Engagement, WFYI
David Wantz
President, Independent Colleges of Indiana